A team of passionate professionals
The Clinique Podiatrique du Suroît is undoubtedly a service company where everything is done to meet the needs of its customers and especially to offer an environment of trust.
Eight years after its opening, the clinic is still proud to have gathered the only team of podiatrists in the Beauharnois-Valleyfield region.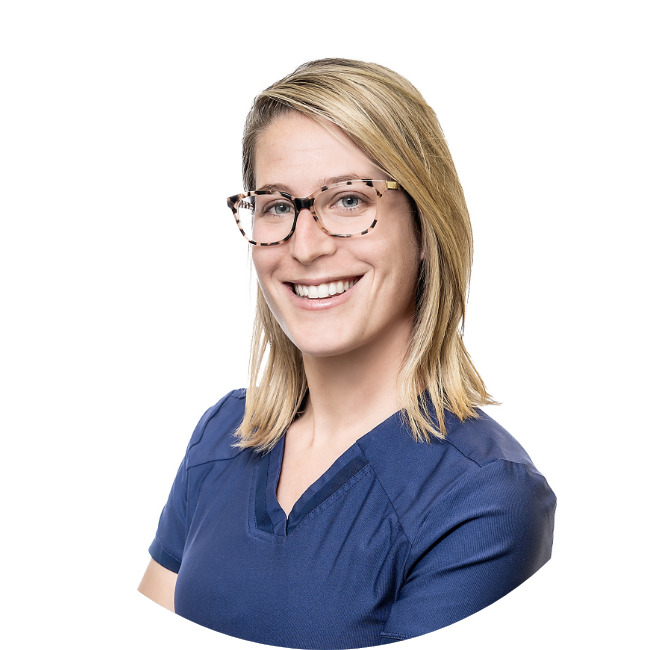 Dre Audrey Couture
podiatrist
Member of the order of podiatrists of Quebec
Dr. Couture is a doctor of podiatric medicine and graduated from the Université du Québec à Trois-Rivières in 2011.
Dr. Couture was awarded, in 2010, the BMO Podiatry Excellence Scholarship for her podiatric involvement and her academic and clinical results. Since 2011, she is co-owner of the Clinique Podiatrique du Suroît with Dr. Benoit Therrien, podiatrist. Mother of 4 children, Audrey made sure to create a warm and friendly environment within their clinic to meet the needs of all family members regardless of generation. Dr. Couture, podiatrist, works a few days a month at the Beauharnois Health Coop. She is very interested in prevention and foot health and presents several conferences each year.
Very involved in her community, she is a member of the Valleyfield Rotary Club, the board of directors of the Baie-St-François Foundation and the organizing committee for the 150th anniversary of Salaberry-de-Valleyfield.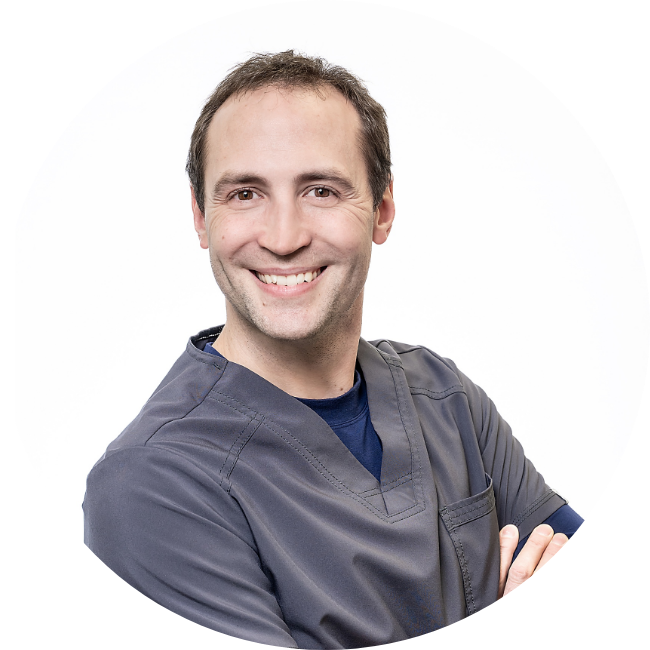 Dr Benoit THERRIEN
podiatrist
Member of the order of podiatrists of Quebec
Doctor of podiatric medicine, he graduated from the University of Quebec in Trois-Rivières in 2012. Since 2012, he is co-owner of the Clinique Podiatrique du Suroît with Dr. Audrey Couture, podiatrist. Dr. Therrien practices in Valleyfield and at the Beauharnois COOP to provide quality podiatric services to people in the region.
In January 2019, he created the orthotic laboratory, Orthèses du Suroît, affiliated with the Suroît Podiatric Clinic. Committed to offering the best product available, the custom podiatric foot orthotics are made with state-of-the-art instruments to ensure quality and patient satisfaction.
Father of 4 children, Benoit is involved in the Softball League of the region as a coach and proud supporter. He also participates in the Grande-Ile Baseball League for his personal enjoyment.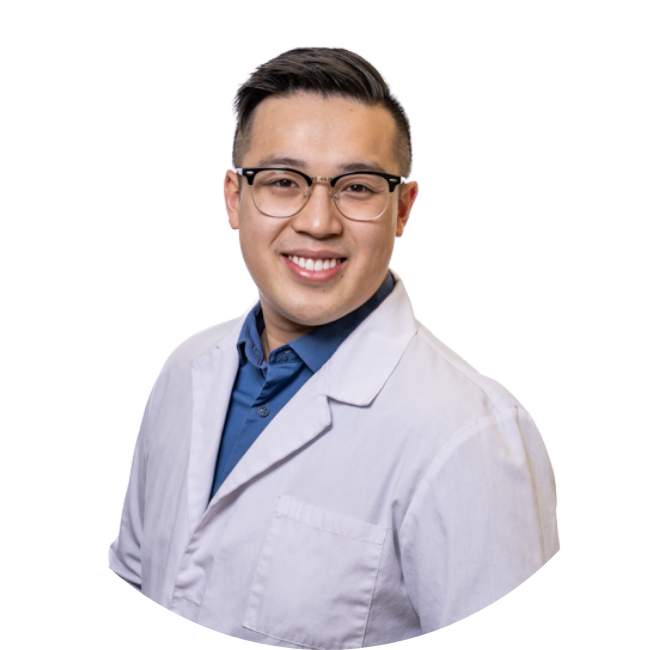 Dr Danny PHAM
podiatrist
Member of the order of podiatrists of Quebec
Doctor of podiatric medicine, he graduated from the University of Quebec in Trois-Rivières in 2021. He is originally from the southwest of Montreal. Concerned about the well-being of his community, he became a podiatrist because of his interest in human interaction and his great manual skills. Sociable and positive, patients quickly feel confident and well taken care of.
In his past, he participated in a humanitarian podiatric mission in Morocco in 2019 thanks to Podiatrists Without Borders. During his school career, he was involved with Accueil Bonneau, la Maison du Père in Montreal and Lauberiviere in Quebec City.
Proud father, he likes to ride his bike and drink a good coffee.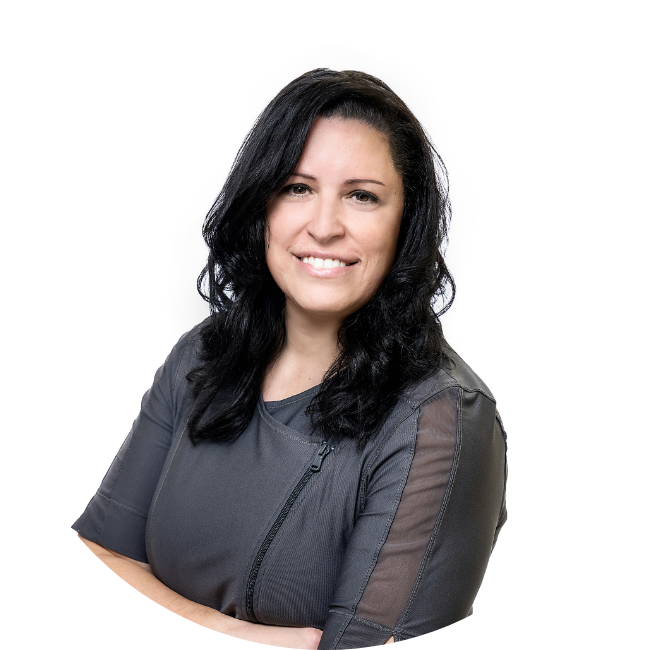 caroline lalonde
PODIATRIC ASSISTANT
Arrived at the Clinique Podiatrique du Suroît team in September 2019, Caroline has a contagious good mood and her laughter tinges the atmosphere of the clinic daily. In charge of the pharmacy, she manages inventories, ensures the efficiency and optimization of the instrument sterilization unit.
She is structured and ultra-minutious qualities necessary for the management of all podiatric material. Beware the untidy one!
In her spare time, this stage mom cheers on her boy's field hockey prowess and enjoys camping with her family.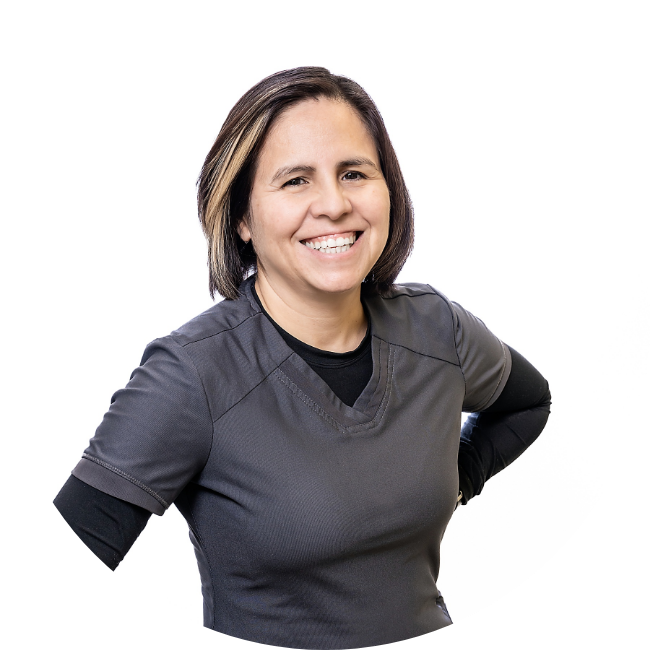 Anouk Descheneaux
Orthotist
A 2018 graduate of Cegep Montmorency in Orthotics and Orthopedic Prosthetics, Anouk has a diverse work experience in the world of custom foot orthotics.
In 2021, she became responsible for the complete fabrication of the clinic's orthotics as well as refurbishments and modifications. Member of the Quebec Order of Orthotists/Prosthetists, Anouk participates in the clinic's turnover by delivering the foot orthotics in partnership with the podiatrists. Always smiling and meticulous, she is a team player looking for solutions to improve patient comfort.
When she leaves the lab, Anouk once again shows her team spirit by getting involved in deck field hockey and softball.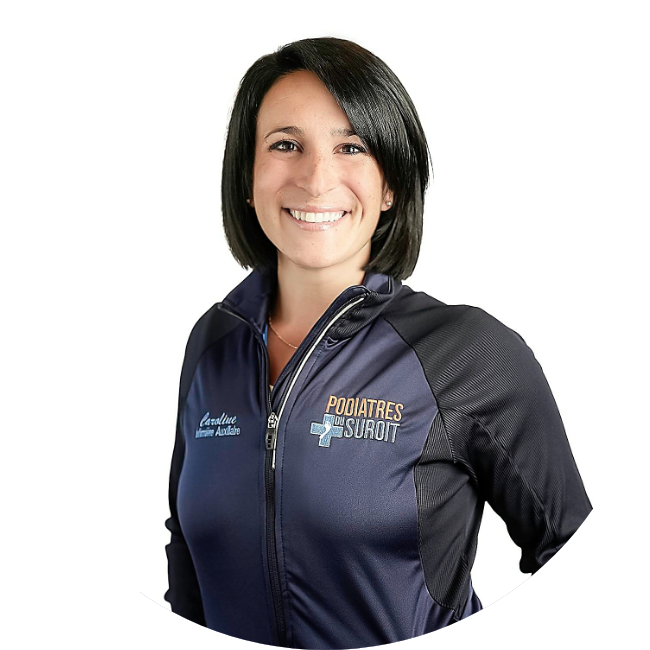 Caroline Barrette
NURSING ASSISTANT
Graduated as a nursing assistant for more than 15 years, she accumulates clinical experiences in CHSLD and CLSC during her first 10 years of practice.
She then joined the team at the Clinique Podiatrique du Suroît. Since 2015, she has become an important member of the foot care and wound care team for diabetic patients. Dedicated, meticulous and rigorous, she excels within the clinic.
Upon leaving the clinic, Caroline dons her best hats, indulges her curiosity for new culinary products and is an undeniable reference for a fashion nod.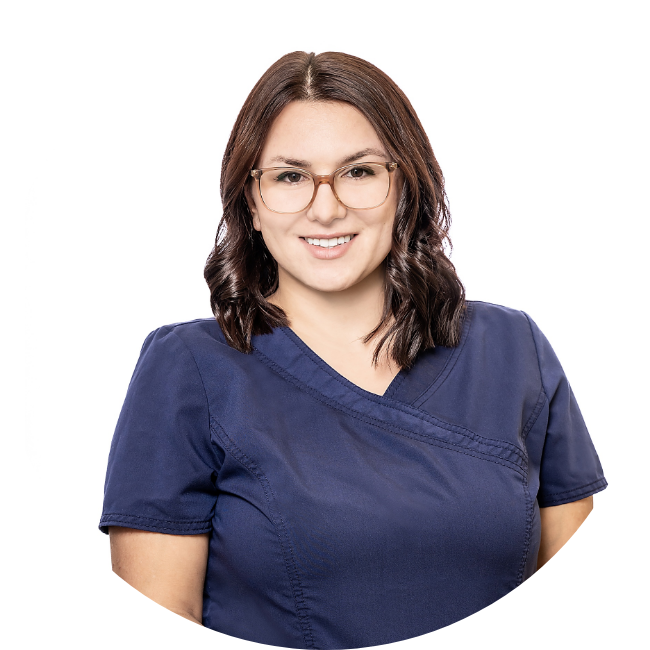 Vanessa DULUDE Zarboni
NURSING ASSISTANT
The Clinique Podiatrique du Suroît welcomed Vanessa to its team in the winter of 2019 as a nursing assistant to perform foot care.
Attentive, hardworking and very patient oriented, she cares for her patients with the utmost care. She is a team player with a quiet strength that is known for her gentleness with her team members and patients.
As a mother of 2 beautiful young girls, she enjoys discovering new activities to do with her family, working out for her own well-being and spoiling us with homemade baked goods.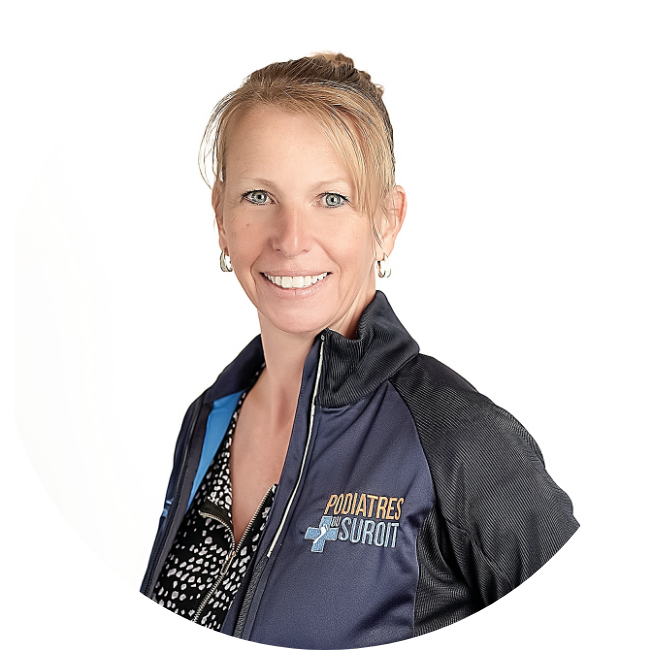 LUCIE MARCIL
NURSING ASSISTANT
Lucie joined the Suroît Podiatric Clinic team in 2018 as a nursing assistant. Meticulous and delicate, she knows how to put patients at ease.
Having more than one string to her bow, she is very manual and versatile within our team. Wanting to deepen and diversify her knowledge in the podiatric field, Lucie also works in the orthotic laboratory of the clinic with Dr. Therrien since its opening in winter 2019.
Always up for new adventures, the nice weather is the perfect reason to go for a ride on her motorcycle and go in search of the beauties of nature.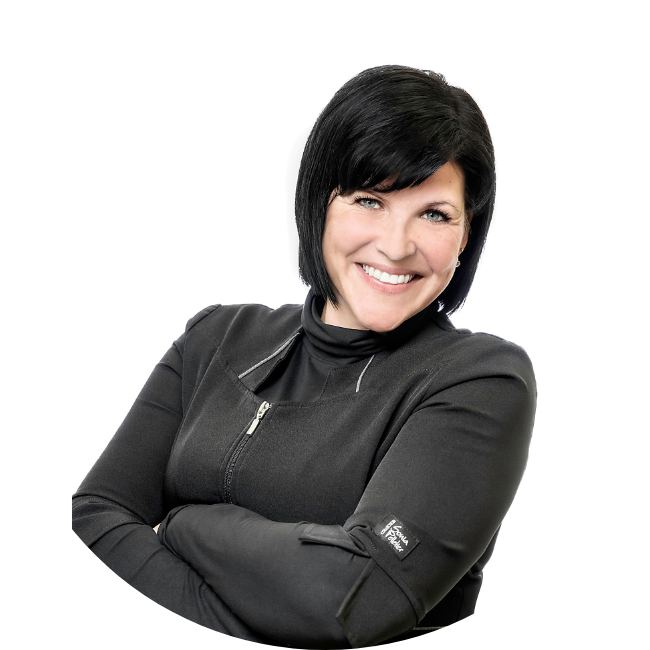 MÉLANIE MERCIER
EXECUTIVE ASSISTANT
Employed at the clinic for nearly 10 years, Mélanie is an important member of our team because of her experience and her customer service skills.
Proactive and attentive to her environment, she improves the clinic's turnover and helps create an environment of trust for our clientele. Mélanie is also responsible for accounting and suppliers.
A nature lover, Mélanie loves to go kayaking and to spend a few days camping to enjoy the beautiful countryside.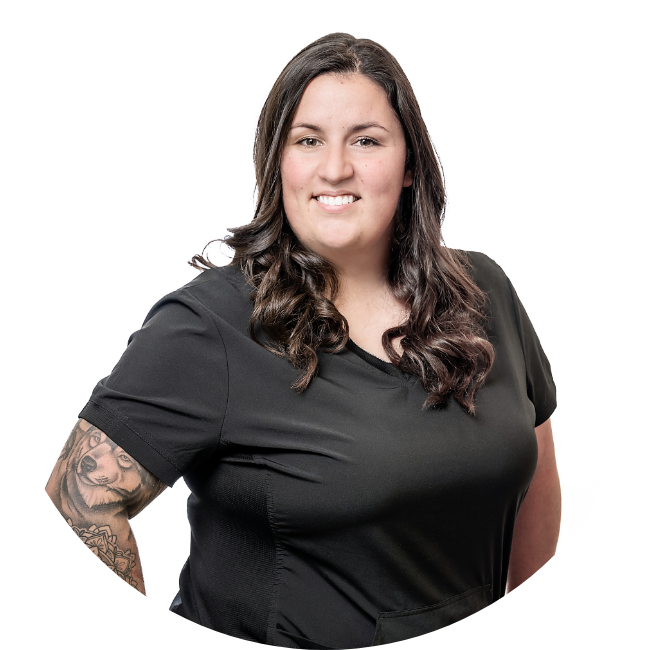 Monica Ramirez
ADMINISTRATIVE ASSISTANT – MEDICAL SECRETARY
In the fall of 2020, Monica joined the clinic's secretarial team. Perfectly trilingual and in love with history and culture, she becomes an undeniable resource in customer service in addition to her knowledge in the medical field.
She has over 10 years of experience in Mexico as an administrative assistant.
Having worked for several years in a family medicine group, her knowledge in secretarial management as well as her versatility allow her to be impressively efficient and to always be attentive to the needs of the clinic members.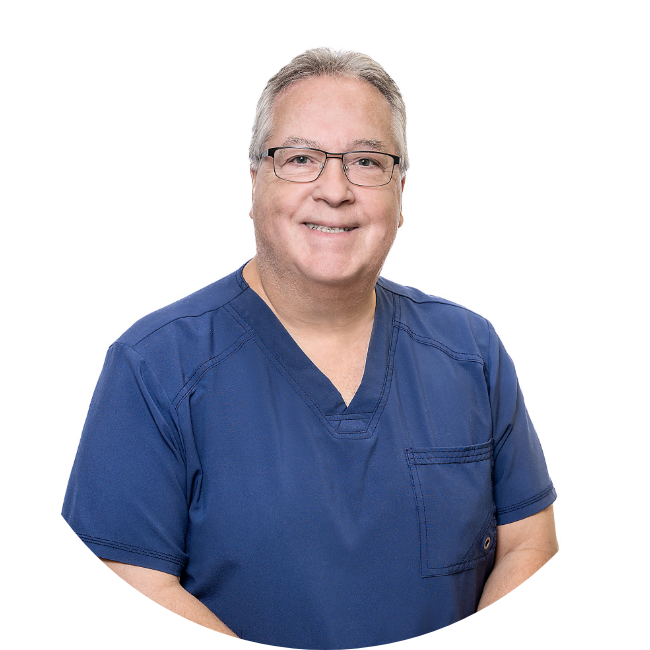 Michel Cloutier
MEDICAL SECRETARY
In 2019, Michel joined the Clinique Podiatrique du Suroît as a medical secretary.
Retired from the federal public service as Director of CANUTEC, he is an asset to the clinic by his experience in human relations and his versatility.
As a patient of the clinic since 2013, he was familiar with the various services offered when he joined the clinic and already had an excellent relationship with all members of the team.
A man of confidence, he contributes to improving the clinical experience thanks to his benevolence towards all our patients from the moment they arrive at the office.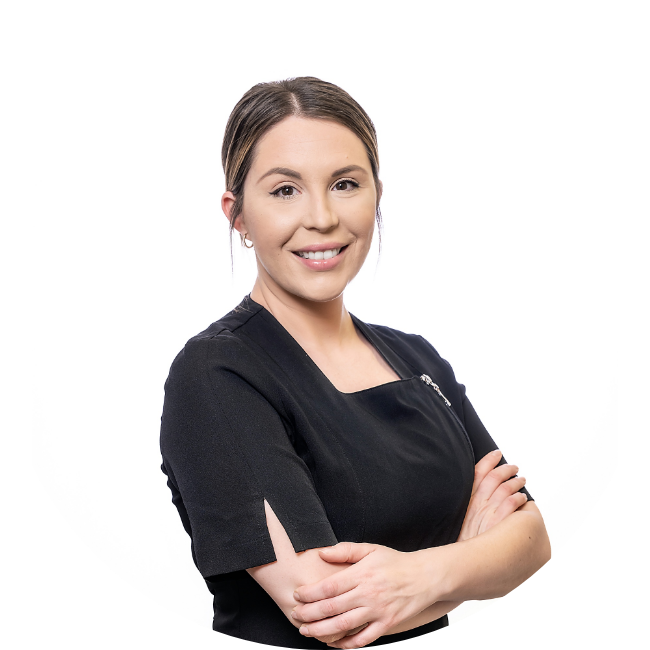 Roxanne Leclerc
MEDICAL SECRETARY
Our secretary Roxanne is one of the first faces you meet when you arrive at the clinic. Her extensive background in aesthetic clinics has allowed her to work with doctors and nurses on several occasions, opening doors for her in the field.
Smiling, energetic and empathetic, she knows how to welcome our patients in a comforting atmosphere by answering their questions and directing them where they need to be.
In between outings, Roxanne the epicurean is always available to discover a new restaurant.