A CLINIC ACCESSIBLE FOR THE WHOLE FAMILY
The Clinique Podiatrique du Suroît caters to patients of all ages. Ranging from a newborn suffering from ingrown nails to elderlies suffering from aching feet, we can help you.
Our patients live a unique experience from the moment they first step into our clinic until the moment they leave, smiling, and of course…on the right foot!
Our mission
The Clinique Podiatrique du Suroît wants to offer, the entire surrounding population, quality and personalised services that join together science and professionalism.
We wish to be involved in our community to promote healthy feet to our fellow citizens, in order to encourage them to develop and maintain proactive behaviours towards their overall health.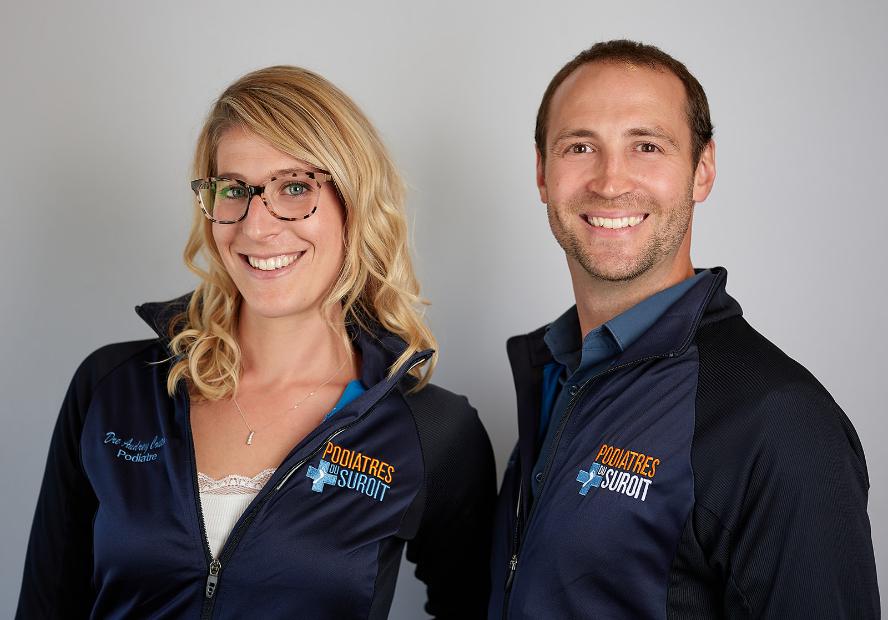 Our services
A complete range of services

Podiatric care
Ingrown nail
Mycosis
Plantar wart
Horn and Corne
Diabetic wounds
Athlete's foot
CUSTOM-MADE FOOT ORTHOTICS
The Biomechanical Orthosis modifies the muscular, sensory and proprioceptive function of the lower limb in order to obtain a functional realignment. The Accommodative Orthosis isolates, cushions and reduces pressure points caused by certain foot deformities.
BIOMECHANICAL ASSESSMENT
Flat or hollow feet
Morton's neuroma
Abnormal gait in children
Plantar fasciitis (black thorn)
Metatarsalgia
Pain in the lower limbs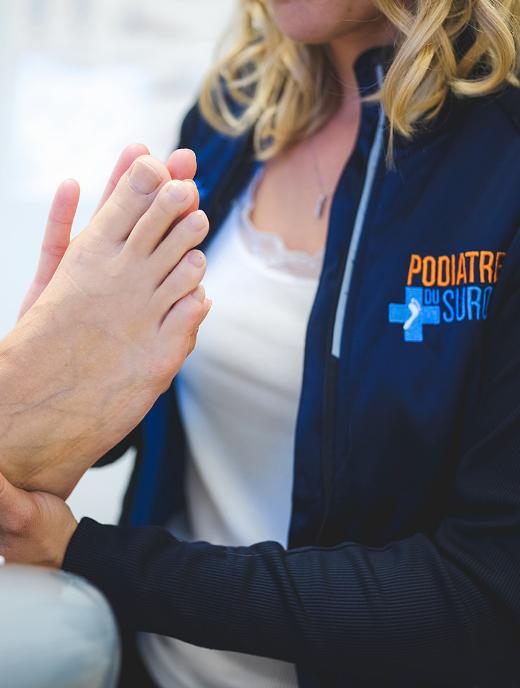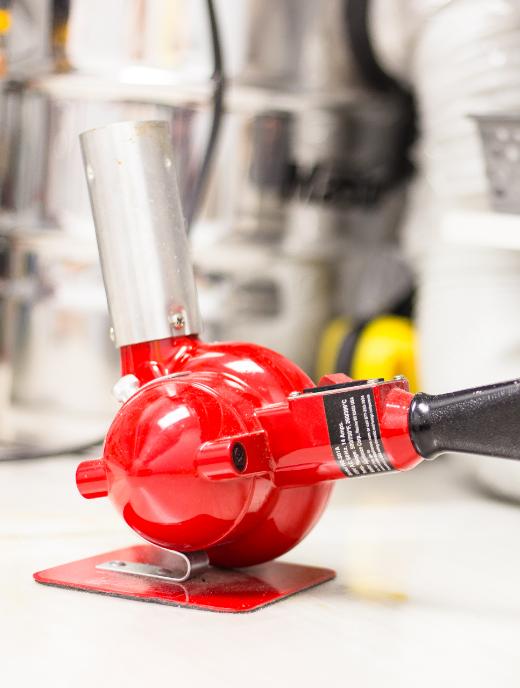 Our awards and
distinctions
NOUVELLE ENTREPRISE DE L'ANNÉE
Gala des gens d'affaires 2012 33e édition
Chambre de commerce et d'industries Beauharnois-Valleyfield
COUP DE CŒUR DU PUBLIC & INVESTISSEMENT ET EMPLOI
Gala des gens d'affaires 2014 34e édition
Chambre de commerce et d'industries Beauharnois-Valleyfield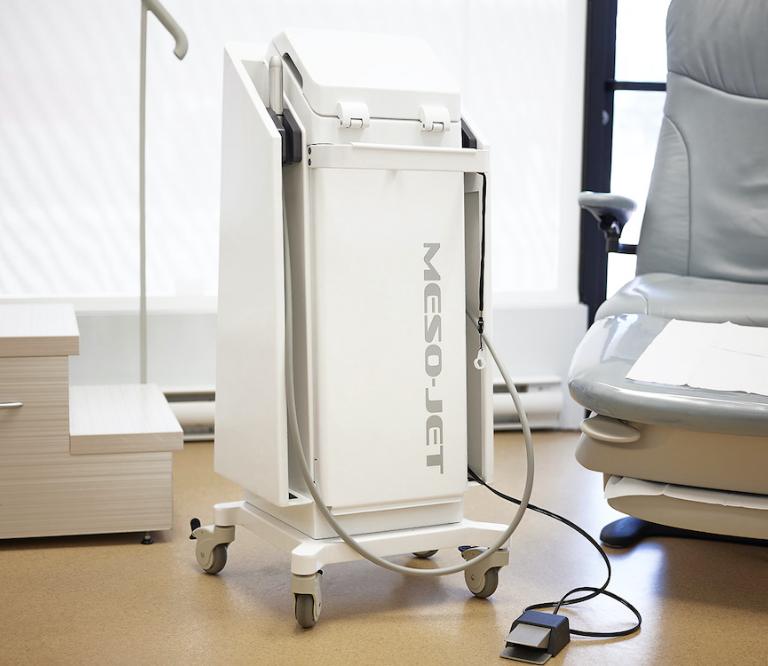 In its desire to provide state-of-the-art services and improve the comfort of its patients, the Clinique podiatrique du Suroît is now the owner of the MESOJET.
The MESOJET is a needleless injection device that acts effectively and painlessly. No more phobia of needles. More often used for the treatment of plantar warts, it is also an element of choice for the treatment of psoriatic nails and hypertrophic scars in addition to helping with topical anesthesia.